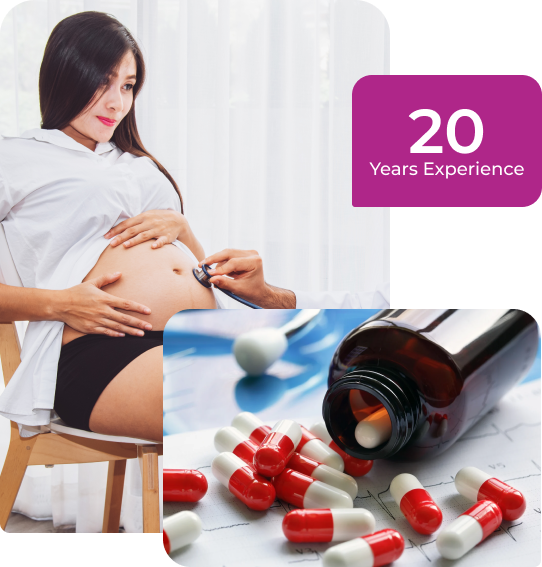 Novalab Gynae Care was established with the vision to provide superior healthcare solutions to women across the globe. Weare a leading pharma company offering quality gynecology medicines. Our company is committed to improving women's health and well-being through our innovative and high-quality products. We strive to offer a wide range of products that cater to the diverse needs of women at every stage of their lives, from adolescence to menopause.
At Novalab Gynae Care, we are committed to ethical and transparent business practices. We believe in building lasting relationships with our customers, employees, and stakeholders based on trust, integrity, and respect. Our team of experts, which includes highly skilled gynecologists, pharmacists, and researchers, work tirelessly to ensure that our products are safe, effective, and of the highest quality. We use only the finest ingredients and state-of-the-art manufacturing facilities to create our medicines. We take pride in our ability to understand and address the unique healthcare needs of women.
Experienced & Skilled Team
Our dedicated team of experts is skilled and experienced in gynae segment.
Strict Quality Check
High-Quality gynaecology medicines certified with ISO, GMP-GLP and DCGI approved.

Modern Infrastructure
Our modern state-of-the-art infrastructure ensures the highest quality products.