Gynaecology PCD Pharma Company in Kerala: Novalab Gynae Care offers you the opportunity to start your franchise business under the brand name. As the best Gynaecology PCD Franchise Company In Kerala Novalab Gynae Care provides gynae infertility franchise opportunities in Thiruvananthapuram, Kochi, Kozhikode, Thrissur, Kannur, Kollam, Palakkad, Alappuzha, Kottayam, Kasaragod. etc. Providing high-quality QA/QC products. The company deals with a variety of products such as IVF, infertility, antibiotics, antifungals, etc.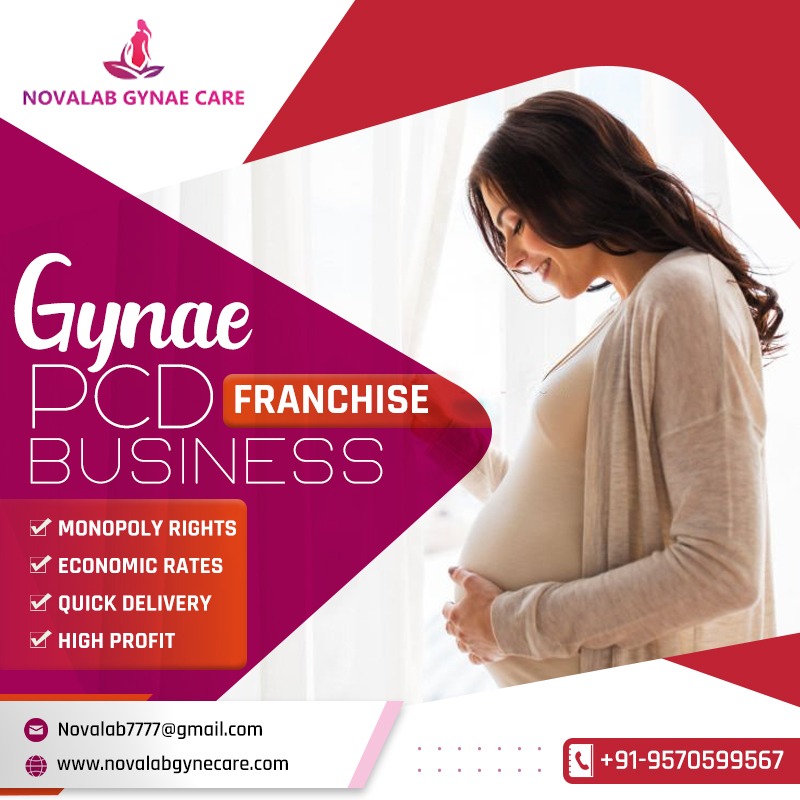 Kerala is a huge state with the highest literacy rate in India. There is a promising scope for the gynae franchise business. Novalab Gynae Care is one of the leading Gynaecology PCD Franchise Companies in Kerala that offers a great opportunity to start a Gynae PCD franchise business in Kerala. Novalab is an ISO-certified company that provides quality gynae infertility medicines. All the medicines are manufactured by our highly skilled and professional workers.
Scope for Gynaecology PCD Franchise Company in Kerala
There is significant scope for the Gynae Pharma Franchise business in Kerala. The state consists of a well-developed healthcare structure. Therefore medical tourists are attracted to the state. Starting a gynae franchise business under Novalab Gynae care healthcare is very promising and easy. The following are the reasons for starting a gynae franchise business in Kerala:
High demand: Due to a largely female population and increased healthcare awareness, Kerala has a high demand for gynecological products.
Increasing healthcare industry: Kerala's healthcare sector is continuously increasing, generating chances for the Gyane franchise business.
Rising healthcare spending: Rising healthcare spending in Kerala implies a promising market for gynecological products.
Government initiatives: Kerala's government schemes and activities focus on women's health, including financial support for gynecology PCD pharma businesses.
Easily accessible healthcare infrastructure: Kerala has a well-developed healthcare infrastructure, which makes it easier to distribute and sell gynecological products.
Medical tourism: Kerala attracts medical tourists looking for gynecological treatments, generating a potentially lucrative market for specialized pharmaceutical businesses.
Kerala is known for its qualified healthcare personnel, which ensures the availability of specialist knowledge for gynecological items.
Locations for Gynae PCD Franchise Business In Kerala
Novalab Gynae Care is an ISO-certified company. The company offers a great opportunity for pharmacists, stockiest, medical representatives, etc., to start their own pcd franchise business. Following are the areas where Novalab Gynacare offers Gynae PCD Franchise opportunities:
| | | |
| --- | --- | --- |
| Alappuzha | Kozhikode | Kasaragod |
| Ernakulam | Malappuram | Kollam |
| Idukki | Palakkad | Kottayam |
| Kannur | Pathanamthitta | Wayanad |
| Thiruvananthapuram | Thrissur | |
Benefits of Joining Novalab Gynae Care
Joining Novalab Gynae Care provides various advantages, including:
Novalab Gynae Care is known for producing high-grade gynae infertility products that fulfill strict quality standards and assure patient safety.
Diverse product portfolio: The company provides a broad range of gynecological products, including contraception, fertility pills, hormone therapy, and other critical medications, to healthcare professionals and consumers.
Market reputation: Novalab Gynae Care has earned the trust of healthcare professionals and patients by providing trustworthy and effective gynecological products.
Promotional materials: the company provides product training, help with brand development and market penetration, and other marketing support all available to you as a member of Novalab Gynae care.
Competitive pricing: The business provides its products at competitive prices, enabling medical practitioners to provide patients with cost-effective alternatives without sacrificing quality.
Innovation that never stops: the company is dedicated to ongoing research and development and works to deliver cutting-edge gynecological solutions that cater to the changing needs of patients and healthcare professionals to market.
Compliance with regulations: The business strictly adheres to regulatory requirements and employs excellent manufacturing practices to make sure that its products fulfill the necessary certifications and standards
Business opportunities: joining us can lead to new business opportunities, as the company offers distribution rights, franchising options, and assistance in developing a successful gynecological franchise business.
Training and education: The company provides healthcare professionals with training programs and educational tools to keep them up to date on the newest advances in gynecology while also boosting their knowledge and abilities.
Ethical business practices: Novalab Gynae Care is dedicated to ethical business practices, transparency, and customer satisfaction, to cultivate long-term partnerships with its partners and customers.