Gynaecology PCD Pharma Franchise Business in Odisha: the scope for the gynaecology business in Odisha is rapidly increasing this is a great opportunity for pharma people to start their own gynae pharma business. Novalab Gynae Care is a Gynae pharma comapny in odisha. We are an ISO-certified company that manufactures products with the quality guidelines. We are the leading Gynaecology PCD Pharma Franchise Business in Odisha as we provide a wide range product portfolio.
Novalab Gynae Care offers gynae infertility franchise business opportunities in Bhubaneswar, Cuttack, Rourkela, Puri, Sambalpur, Balasore, Brahmapur, Baripada, Bhadrak, Jharsuguda etc. Joining the leading Gynae PCD Pharma Franchise business in Odisha offers individuals multiple benefits and promotional tools.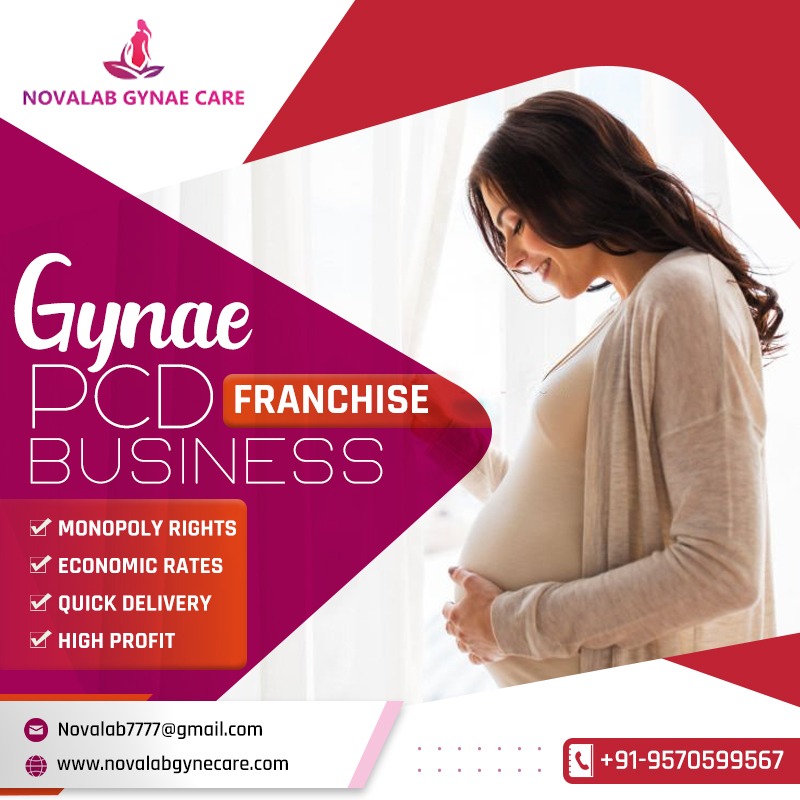 Start your Own PCD Pharma Franchise Business in Odisha
Partner with Novalab Gynae Care for a Gynae PCD Pharma Franchise Business in Odisha to embark on a profitable enterprise. Profit from a complete product line, marketing assistance, and a trusted brand to ensure a successful trip in Odisha's booming gynaecological pharmaceutical industry. Following are the districts where we provide franchise opportunities in Odisha:
| | | | | | |
| --- | --- | --- | --- | --- | --- |
| Angul | Puri | Malkangiri | Kandhamal | Ganjam | Boudh |
| Balangir | Rayagada | Mayurbhanj | Kendrapara | Jagatsinghapur | Cuttack |
| Balasore | Sambalpur | Nabarangpur | Kendujhar | Jajpur | Debagarh |
| Bargarh | Subarnapur | Nayagarh | Khordha | Jharsuguda | Dhenkanal |
| Bhadrak | Sundargarh | Nuapada | Koraput | Kalahandi | Gajapati |
Scope for Gynae PCD Pharma Franchise Business in Odisha
The scope for a Gynae PCD Pharma Franchise business in Odisha is promising and expansive. Odisha, with its growing population and increasing awareness about women's healthcare, presents a substantial market for gynaecological pharmaceuticals. The state has a significant demand for gynaecological drugs, including those for prenatal care, menstrual disorders, fertility issues, and menopause management. As healthcare infrastructure improves and urbanization spreads, the need for specialized gynaecological medicines is escalating. By establishing a Gynae PCD Pharma Franchise in Odisha, one can tap into this rising demand, extend quality products, enhance women's health, and achieve business growth in a burgeoning pharmaceutical market.
What are the Benefits of Starting a PCD Pharma Franchise Business with Novalab Gynae Care
Gynae PCD Pharma Franchise with Nova Lab Gynaecare offers a comprehensive and exclusive market reach, allowing access to undeveloped regions and a larger customer base.
Nova Lab Gynaecare provides high-quality gynaecological products that are trusted by healthcare experts, assuring optimal efficacy and safety for patients.
Comprehensive Product Portfolio: The franchise offers a wide and comprehensive product portfolio that caters to various gynaecological demands, hence expanding the variety of goods and increasing market competitiveness.
Supportive Marketing and Promotional Strategies: Nova Lab Gynaecare supports franchisees with robust marketing and promotional strategies, empowering them to effectively promote products and achieve better sales and growth.
Business Expansion and Profitability: Gynae PCD Pharma Franchise with Nova Lab Gynaecare facilitates business expansion and profitability by providing a lucrative opportunity in the growing gynaecological healthcare sector.
Novalab Gynae Care – Top Gynae PCD Pharma Franchise Company in Odisha
Novalab Gynae Care stands as a leading Gynae PCD Pharma Franchise company in Odisha, epitomizing quality, innovation, and trust. With a vast and diverse portfolio of gynaecological products, it addresses the specific healthcare needs of women across all age groups. The company ensures superior product efficacy and safety through stringent quality control measures. Its well-established distribution network and strong market presence facilitate seamless access to a wide range of gynaecological medicines. Novalab Gynae Care's commitment to empowering entrepreneurs with attractive business opportunities, comprehensive marketing support, and competitive pricing makes it the preferred choice for individuals looking to establish a successful gynaecology-focused pharmaceutical franchise in Odisha.
Quality Assurance by Novalab Gynae Care
Novalab Gynae Care prioritizes stringent quality assurance practices to guarantee the highest pharmaceutical standards The company adheres to Good Manufacturing Practices (GMP) and follows ISO-certified processes in the manufacturing of gynaecological medicines. From sourcing raw materials to the final product, every stage is meticulously monitored and tested for quality, purity, and efficacy. Novalab Gynae Care invests in cutting-edge technology and state-of-the-art facilities to ensure that its products comply with international quality norms. Through rigorous quality control measures, the company aims to deliver safe, reliable, and effective gynaecological pharmaceuticals, earning the trust and confidence of healthcare professionals and patients.